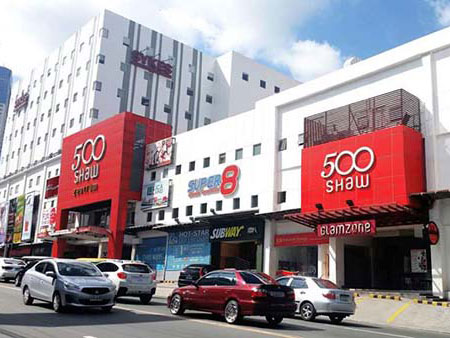 500 Shaw Zentrum
500 Shaw Zentrum is a shopping center at the core of Shaw Boulevard, Mandaluyong City, is anchored by a supermarket, providing all the popular shopping destinations to cater to the needs of this bustling neighborhood. Restaurants, cafes, hardware stores, health and beauty purveyors, specialty retailers, furniture stores, flower shops, and many other retailers occupy this strip mall.
At the 4th floor of this mall is where Events Pavilion hosts events and celebrations for its guests. On this site also rises an office tower that housed an international business process outsourcing firm.
As your community mall, 500 Shaw Zentrum seeks to meet all your household needs in a one-stop shop visit.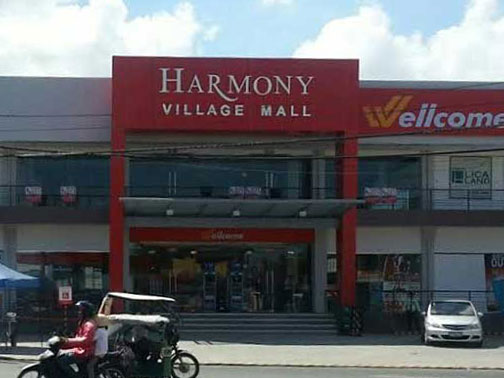 Harmony Village Mall
Sprawling at the central crossroads, just at the entrance of our residential subdivision is this neighborhood convenience shopping center, the Harmony Village Mall. Its anchor tenants are Wellcome Supermarket, Ace Hardware, South Star Drug Store and several retail and business outlets plus 2 ATMs by Luzon Development Bank to serve the huge residential area located around it.
This is a boutique strip retail center on the intersection of the busy San Vicente Road and Olympia Ave., right outside the gates of Harmony Homes subdivision. Harmony Village Mall is a recreational center where all our residents can simply spend their leisure time conveniently.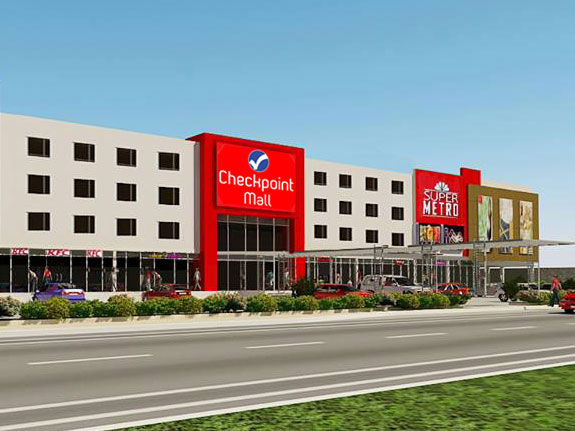 Checkpoint Mall
Anchored by a well known supermarket and department store, the Checkpoint Mall is located at the busy crossroads of Mayapa, Calamba known locally as the "checkpoint". Now open to serve the people of Calamba, Laguna and its nearby towns. It is the home of the favorite restaurants, shops, and services for the local communities surrounding it. Not only does it have plenty parking spaces, it also has a linear transportation terminal for the convenience of the people.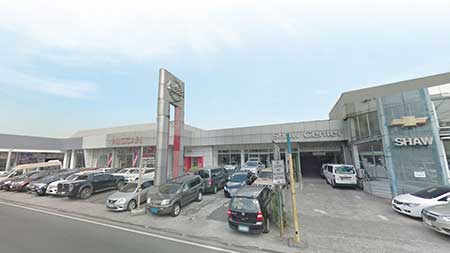 Shaw Autoplex
Shaw Autoplex is a multi-use development along Shaw Boulevard, anchored in Hyundai, Nissan, Suzuki and Chevrolet dealerships. This automotive row is at the center of Metro Manila, in Mandaluyong City, surrounded by several offices and cafes.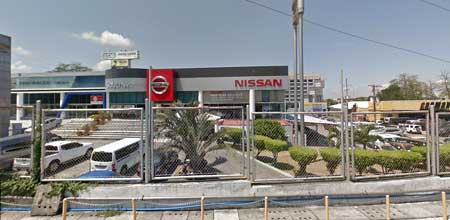 SLEX Autoplex
This 200,000-sq. ft. property located right on a major off-ramp at the South Luzon Expressway (SLEX). It is envisioned to also have an automotive row comprising of Nissan, Chevrolet, Suzuki, BMW, other car dealerships and even retail facilities.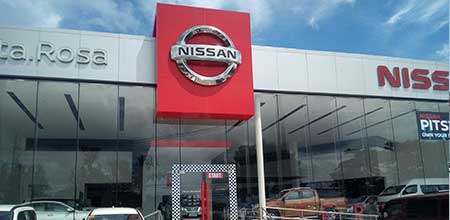 Sta Rosa Autoplex
Sta. Rosa Autoplex would be the next multi-use development project that will rise at the booming city of Sta. Rosa Laguna. This soon-to-rise autoplex will feature the automotive row of Nissan Sta. Rosa, Suzuki Sta. Rosa, and Chery Sta. Rosa dealerships.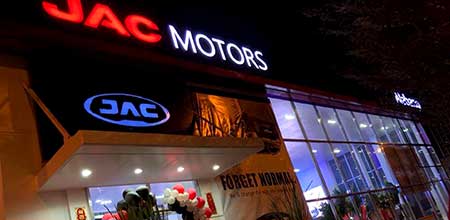 Alabang Autoplex
Alabang Autoplex is located along the auto row in Alabang-Zapote road skyway exit which includes the Carmax Used Car store, Nissan Westgate Alabang car dealership, and Chevrolet Alabang car dealership located across the street.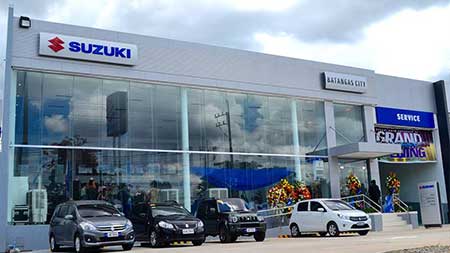 Batangas Autoplex
This autoplex is rise alongside the automotive row in Batangas City. It features the car dealer franchises for Hyundai Batangas City and Chevrolet Batangas City, as well as allied locators in the ground and 2nd floors.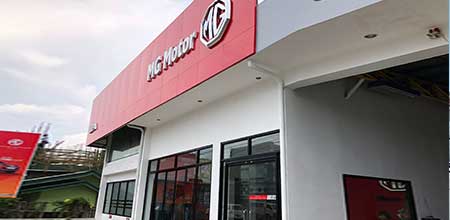 Lipa Autoplex
Lipa City Autoplex is located right in front of the SM Mall, proudly houses automotive establishments like car dealership showrooms of Nissan, Chevrolet, and Mazda. It houses a bank, a spa, Rapide Car Service center, a gym, and various offices.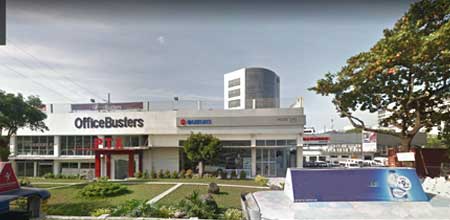 Makati Autoplex
Along Pasong Tamo Extension automotive row. Includes the foton makati dealership, kia makati dealership, soon to open Chery Makati dealership, Hertz and Thrifty Rent-a-Car, and Officebusters furniture showroom.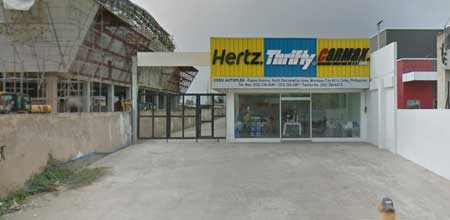 Cebu Autoplex
Cebu Autoplex is a 2000 sq.m. facitlity which integrates several automotive and non automotive establishments into one excellently located building. Located beside busy commercial developments like Toyota, Peugeot, McDonalds, a hospital and a shopping center, Cebu Autoplex will house a Rapide Service Center, a car dealership, Officebusters Cebu furniture store, Hertz and Thrifty Rent-A-Car and leasing, and AC Delco and Quick Parts distribution office.
Lica Land and its affiliates have developed and/or are currently leasing properties which are fully PEZA-accredited, ready to receive BPO and IT-services locators. PEZA (Philippine Export Zone Authority) accredited buildings are built to high international standards complete with air-conditioned interiors, multiple broadband links, and redundant power backup generator systems.
The Summit One office tower is a Philippine Government authorized and registered IT Economic Zone (PEZA). It is a modern 45-storey building on Shaw Boulevard, Mandaluyong. IT Economic Zone buildings are a critical part in the country's Information Technology support infrastructure, providing IT enabled outsourcing services to locate in world class infrastructure, and in a tax-advantaged environment.
500 Shaw Office Tower is a modern PEZA-registered office building which houses several BPO locators with tax-free status. It sits on top of the 500 Shaw Zentrum Neighborhood Shopping Malls. The major tenant in this building is a large call center, Sykes. Sykes is a USA-based call center and has one of the largest call center operations in the country.
Sykes K-Point Building
Our affiliated PEZA building, K-Pointe, was one of the first build-to-suit buildings for Sykes. It is located in Quezon City, along Aurora Boulevard, with its own LRT Train Station exiting directly into the property.
Nissan Sucat Zentrum
Here's the newest addition to our PEZA-accredited building projects that will soon rise at Sucat Road, Paranaque. This soon-to-rise office tower will house the BPO companies and IT-service locators in the Metro. It's big enough to house huge number of busy bodies as the area spreads up to 4000 square meters in lot, 10,000 square meters in five floors and 2,000 square meters in floor plate. This new BPO-office tower is anchored by the new global corporate identity of Nissan auto dealership showroom and provides visitors spaces in a 3- storey parking podium. Its estimated availability is by December 2016.
---